Leadership Speaker Series
Providing a forum for global leaders to present policies and platforms that shape the sciences of nuclear, plasma and radiological disciplines is part of NPRE's mission.
The Leadership Speaker Series, an effort of NPRE and its sponsoring alumni group, the Constituent Alumni and Industry Advisory Board, was created to help accomplish that goal, and carry impact across the University of Illinois and beyond. This also fits with the major initiative on Campus to develop strong leadership in the areas of Sustainable Energy and Environment through a Campus
Featured Speaker: Mr. John F. Kotek
"The Outlook for Nuclear Energy in the U.S."
Thursday, April 13, 2017
Abstract: This talk explores the situation for today's reactors, prospects for new construction, international market opportunities, and the path forward for innovative nuclear technologies.

Mr. John Kotek, Vice President for Policy Development and Public Affairs at the Nuclear Energy Institute; Former Assistant Secretary, U.S. Department of Energy Office of Nuclear Energy, Obama Administration. Winner of the 2017 Distinguished Alumni Award for the Department of Nuclear, Plasma, and Radiological Engineering at Illinois.
Featured Speaker: Panel of experts
"Nuclear Power: What it means in Illinois"
October, 18, 2016
Abstract: A panel of local, state and national policy makers and experts discuss the opportunities and challenges for nuclear power in Illinois. Also, read the special report.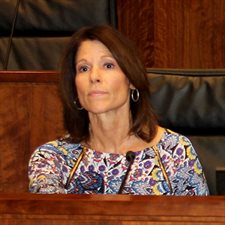 U.S. Rep. Cheri Bustos is an American journalist, healthcare executive, and politician who has served as the U.S. Representative for Illinois's 17th congressional district since 2013. A member of the Democratic Party, Bustos is the first woman elected to Congress from her district.
Featured Speaker: Mr. William D. Magwood, IV
"Looking Forward: Nuclear Energy Issues and Opportunities"
September 3, 2015
Abstract: This talk provides insights into the NEA (Nuclear Energy Agency), current joint projects and programs, and the vision for the future of nuclear energy, world-wide.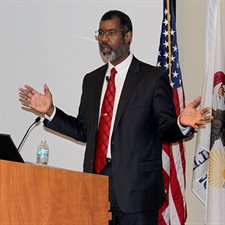 Mr. William D. Magwood, IV, Director General, Nuclear Energy Agency (NEA) of the Organization for Economic Co-operation and Development (OECD). Magwood has extensive experience in both the regulatory and developmental aspects of nuclear energy, including at the international level. From 2010 to 2014, he served as one of five Commissioners appointed to the U.S. Nuclear Regulatory Commission (NRC).
Featured Speaker: Dr. Peter B. Lyons
"The Role of Nuclear Energy in the United States"
November 20, 2014
Abstract: This talk discusses the recent history of the US nuclear fleet; the connection (past and present) of US nuclear energy and national security; the budget of the Office of Nuclear Energy and where taxpayer money goes; recent loan guarantee announcements; the status of the office's Small Modular Reactor licensing technical support program; early retirements of nuclear plants and the carbon implications; and a review of plants currently under construction around the country.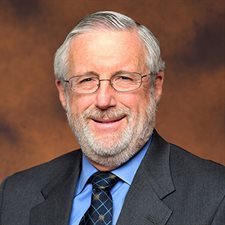 Dr. Peter B. Lyons, US Department of Energy Assistant Secretary for Nuclear Energy. He was appointed to his previous role as Principal Deputy Assistant Secretary of the Office of Nuclear Energy in September, 2009. As Assistant Secretary, Dr. Lyons is responsible for all programs and activities of the Office of Nuclear Energy.