Welcome to the Department of Nuclear, Plasma & Radiological Engineering!
We are unique in the state of Illinois, the state with the largest nuclear power production in the U.S. NPRE ILLINOIS is the one academic department in Illinois which serves the needs for the development of expertise in the nuclear power area, as well as a broad range of advanced science and engineering needs to develop atomic and nuclear processes for the benefit of today's society.
NPRE ILLINOIS is renowned for its expertise on issues surrounding the production, transport, and interactions of radiation with matter and the application of all nuclear processes. This includes leadership in traditional areas of nuclear fission for production of electric power and guiding the development of advanced nuclear systems for more efficient production of energy resources. We also emphasize nuclear fusion for near-term scientific applications and for its development as a future clean energy source.
Research and educational efforts in NPRE ILLINOIS also span a wide spectrum of plasma science, radiological science, medical physics, materials science, homeland security, reliability and risk, and other related applications. We are also at the forefront of topics involving national and global energy and security issues, particularly concerning the development and implementation of nuclear energy sources and other advanced energy systems.
We are proud to serve the people of Illinois, as well as people across the nation and others around the world. We are particularly proud of the many accomplishments of our students, past and present, our faculty and our staff.
We welcome your interest in NPRE ILLINOIS and would be happy to hear from you.
Rizwan Uddin,
Department Head, NPRE ILLINOIS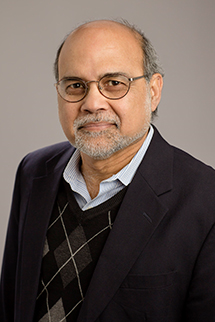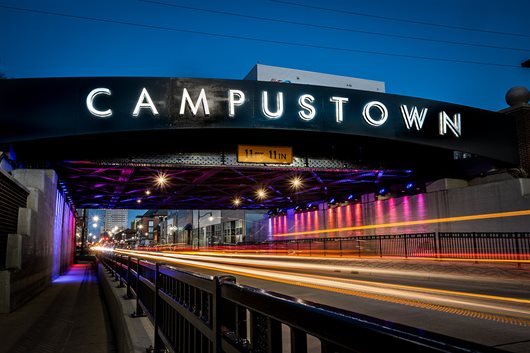 Unique "Micro-Urban" Community
Urbana-Champaign is on an accelerated development track, emerging as a leading example of a "micro-urban" community—a population center of less than 250,000 with a set of highly desirable attributes commonly found in larger cities. Our vibrant arts/culture/nightlife scene, internationally diverse population, strong technology base, and commitment to societal issues coupled with a world-class university make this an ideal place to live, study, and work.
True Interdisciplinary Spirit
We're home to numerous research centers, multidisciplinary research efforts, and many advanced laboratories. Interdisciplinary discovery is a topic of conversation at every university today. At Illinois, it isn't just talk. It's a way of life. Here it's possible to redefine success, and invent new ways of working with colleagues from across campus in almost any field, for almost any reason.