Bachmann talks nuclear and green energy
PhD student Amanda Bachmann recently spoke to a National Public Radio affiliate in Jacksonville, FL to discuss nuclear energy's future and to answer Floridians' questions.
Di Fulvio quoted in ABC News story on radioactive capsule
NPRE assistant professor Angela Di Fulvio recently lent her expertise to a report about a lost (since recovered) capsule of radioactive material in Australia. The capsule was lost during transportation from the Rio Tinto mine in north Newman to the northeastern suburbs of Perth, an 870-mile journey.
Ruzics establish named professorship at Carle Illinois College of Medicine
The Carle Illinois College of Medicine (CI MED) has announced Wawrzyniec Dobrucki as the inaugural Neil and Carol Ruzic Faculty Scholar. Dobrucki is a Health Innovation Professor at CI MED and is also the first named professor for the medical school. Established by Carol Ruzic and her son, NPRE professor David Ruzic, the Neil and Carol Ruzic Carle Illinois College of Medicine Fund honors the vision and spirit of Carol's late husband and David's father, Neil Ruzic.
Nuclear-Powered UIUC
The University of Illinois Urbana-Champaign, working with Ultra Safe Nuclear Corporation, is working on a project that would bring a microreactor to campus.
Illinois Plasma Institute leads new era of translational research
Combining the best of both worlds, IPI provides a space where forward-thinking industrial partners are able to pair their own research and development staff with academic researchers closer to the underlying science behind a new technology.
MARK YOUR CALENDAR
Grainger College of Engineering Scholarship Application
Grainger Engineering Undergraduate Programs Office is accepting applications for available scholarships for the 2022-23 academic year.
See the Scholarships for Continuing Students website for more information and the link to the application.
The next application period runs mid-February thru early March of 2022.
Please contact engr-scholarship@illinois.edu for more information.
Engineering undergraduates with at least one semester of grades received in engineering at the University of Illinois. Students should not be graduating in May or summer. Scholarships are for the next academic year (Fall 20-Spring 21).
Scholarships for engineering undergraduate students are merit-based but looking for well-rounded students, both academically and professionally.
Looking for a Postdoc opportunity?
NPRE has multiple positions open for postdoctoral research.
Energize Your Future Faculty Career, Here.
Join our highly-ranked department. NPRE is currently hiring for multiple open-rank faculty positions.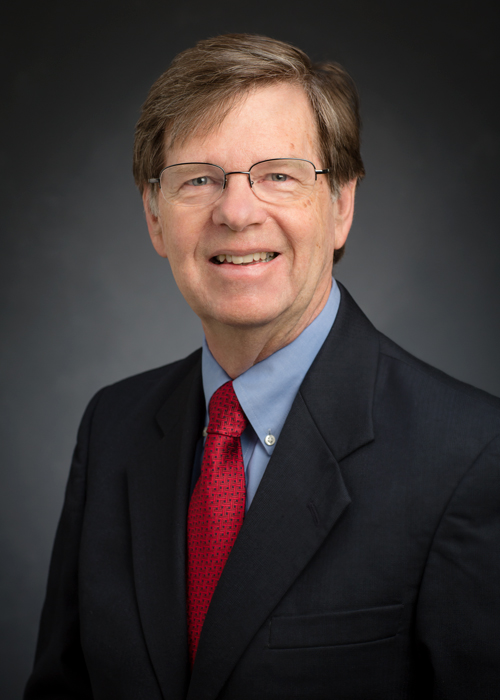 Featured Faculty
James F. Stubbins
Donald Biggar Willett Professor
Professor Stubbins heads The Materials Group which is dedicated to the investigation of a wide variety of topics within the realm of materials research including corrosion studies, mechanical properties, microstructural evaluations, radiation damage investigations, and modeling. He is currently a member of four different professional societies including the American Nuclear Society as well as the American Society of Engineering Education.