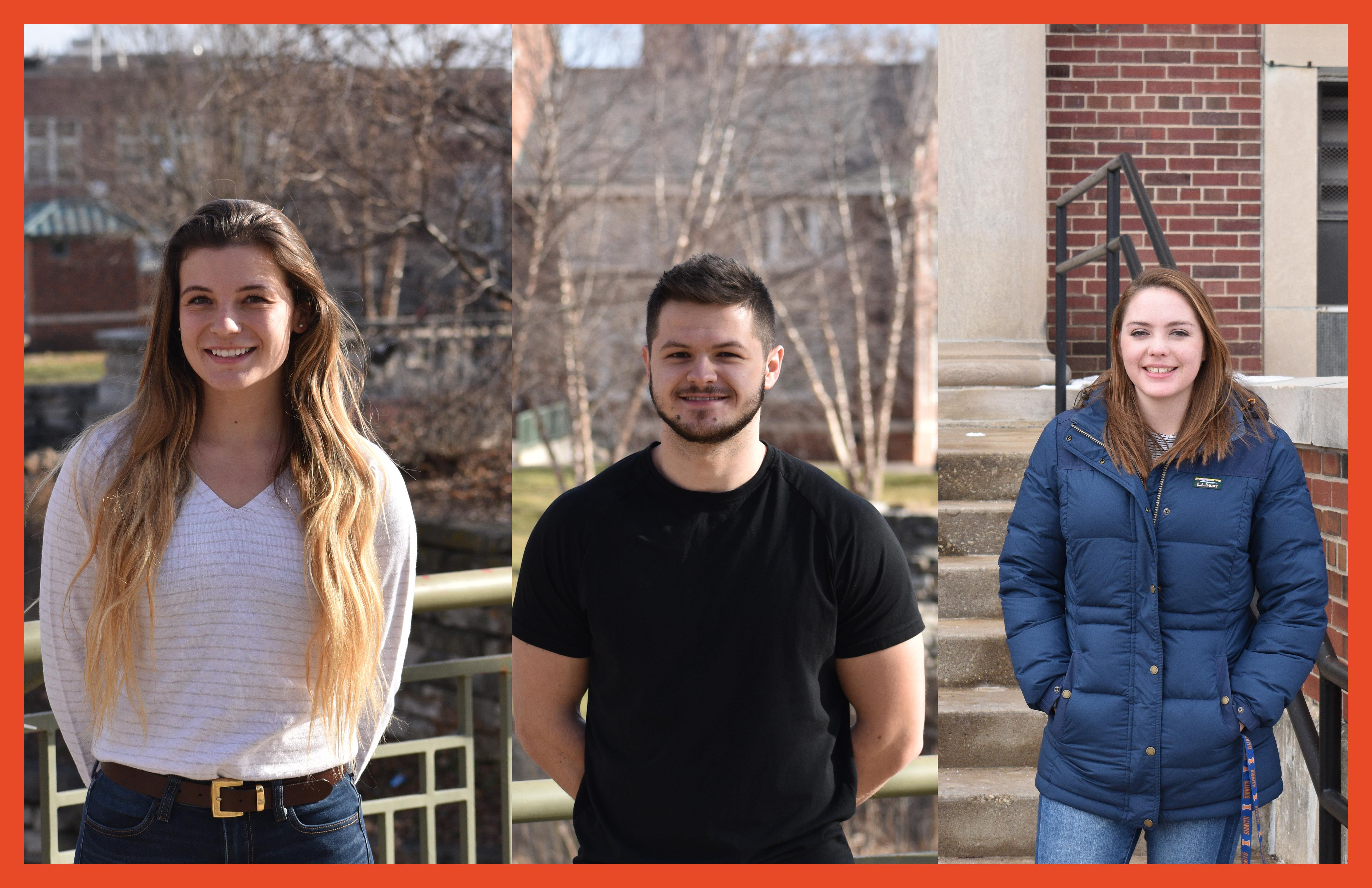 Taber Scholarship honors work done by NPRE students
Created by Illinois alumnus Brad Radl, BS '80, the President and Chief Technology Officer of Taber International, the Taber International, LLC Scholarship is used to support graduate students in the Master of Engineering in Energy Systems Program in the Department of Nuclear, Plasma, and Radiological Engineering. Three students received the scholarship this year.
---
"Preserving the environment is absolutely vital, and I'd like to use my time, talents, and efforts throughout my career to play a role in doing that," graduate student Sara Pattison said. "I have always been interested in renewable energy and how technology continues to evolve and improve over my own lifetime."
This drive to protect the environment ultimately led Pattison to the Master of Engineering in Energy Systems program. With a desire to play an integral part in the development of newer, cleaner means of powering homes, she feels that this degree will serve her well in her future career.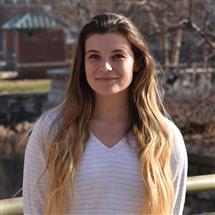 "I chose to study energy systems because I want to help contribute to its overall promotion and success," Pattison said. "With this degree, I am trying to learn more about the energy industry. I'd like to gather as much information and experience as possible, and the University of Illinois is a great network of resources and opportunities to do just that."

Pattison claims that courses such as Sustainable Design of Engineering Technology (CEE 493) and Renewable Energy Systems (ABE 436) have equipped her with the expertise and problem solving abilities required to work in the energy industry. Not only did she learn about the technical design of photovoltaic panels, wind turbines and other renewable energy systems, but she also acquired the qualitative skills necessary to implement these projects. In the future, she plans to work with distributed solar energy projects. By promoting the use of residential solar panels, Pattison hopes more people will be able to learn about the importance of renewable energy and their own roles in this climate crisis.

Pattison feels a responsibility to do whatever she can to help. Her dedication stems from a passion for nature, a passion that began before her studies as she spent time outdoors. However, upon learning more about renewable energy and the critical role it may play in the preservation of Earth's resources, her passion evolved. The beauty that Pattison found in nature blossomed into the life long career goals and aspirations that she has now.

Along with being motivated and passionate about preserving the Earth's resources, Pattison is a well-rounded student. During her undergraduate studies, she completed several internships. During 2016 and 2017, Pattison interned as a Project Engineer with Structural Preservation Systems, where she gained experience in construction management projects working on roles such as estimating, project management and field work. In 2019, she worked as a transmission strategy intern with ACES Power, interpreting how recent changes in Federal Energy Regulatory Commission (FERC) regulation affect ACES members, managed congestion risk for clients by assisting analysts with monthly FTR recommendations, and updated transmission modeling software PROMOD with recent wind generation projects.

These experiences have given Pattison an inside look into the energy industry in terms of project management and the energy markets. She understands that the promotion of sustainable technologies does not only rely on the technical advancement of their designs, but also on developing relationships within the community. Pattison hopes to gain a holistic view on implementing renewable energy projects throughout her career.

She completed her Bachelors of Science in Civil Engineering here at the University of Illinois prior to starting the Master of Engineering in Energy Systems program.


"Once I graduate, I plan to permanently relocate to Denver, Colorado," Pattison said. "There, I hope to work in the renewable energy department of a utilities company or as a developer."

...

During his studies, Erwin Lavric developed a passion for renewable and sustainable energy systems. His love for nature and the outdoors has evolved into a deep desire to protect the environment. Last year, Lavric had the opportunity to travel to Uganda with a team of engineers where he experienced firsthand some of the challenges that come with poverty. Clean water and energy—considered by many to be a right—are luxuries in certain parts of the world. Lavric and his team were tasked with collecting water samples, interviewing locals, and working on design improvements to the energy, water and sanitation systems there. Additionally, energy source and sustainable design coursework has given Lavric a deeper insight on how to tackle the challenges he has gained a deeper insight regarding the situation our society is currently in and wants to play a role in solving this problem.

"With this degree, I hope to prepare myself for a career in working with solar energy," Lavric said.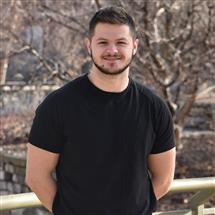 Lavric hopes to channel his passions and skills into a career that allows him to create a major impact in energy systems. By combining his background in civil engineering principles and his love for clean energy, he hopes to reduce the carbon footprint and play a part in facilitating the transition to more renewable energy sources. He intends to work as a project or development engineer working on renewable energy projects.
An Illinois native, Lavric was drawn to University of Illinois at Urbana-Champaign because of its world-class college of engineering. This is where he earned his B.S. in Civil Engineering and is currently pursuing a Master of Engineering in Energy Systems.
As an undergraduate student, Lavric worked as a research assistant in Newmark's environmental engineering lab, under Professor Jeremy Guest, where he conducted research on green algae and its application in wastewater treatment. This allowed him to gain a deeper understanding on the energy-water nexus and environmental concerns in this field. He is currently taking professional development coursework to prepare for a career in renewable energies. Lavric will graduate in May 2020.
"Upon graduation, I hope to find an engineering position in Boulder, Colorado in the renewable energy industry," Lavric said. "Preferably, I hope to work with solar energy and play an active role in the implementation of photovoltaics."
...
With passions for both environmental sustainability and science, graduate student Sarah Gaither was drawn to the Master of Engineering in Energy Systems program. She felt that energy systems was a field in which she could make a positive impact on the world. According to Gaither, "The EPA reports that over a quarter of greenhouse gas emissions in the US come from the generation of electricity. Given there are already proven cleaner technologies in this field, it is a great place to start to mitigate the negative impacts of climate change."
"My passion for Energy Systems comes from the role energy has in our society. The current discussions on climate change and renewable energy make it a dynamic field involving many differing and exciting fields such as policy, engineering, business, and many more," Gaither said.
Gaither has aspirations to use her skillset to facilitate the transition to more sustainable energy sources. She is currently pursuing a Master of Engineering in Energy Systems with a joint-degree MBA.

"With a focus on energy markets as well as a joint-degree MBA, I hope to combine my business and engineering knowledge to be a part of the sustainable energy transition," she said. "I believe this will require a transformation of the grid and utility business model that we know today. The introduction of distributed generation, energy storage, and electric vehicles are disruptors of the current electrical system. These new technologies give more power to consumers which requires suppliers to develop new services to maintain their bottom line. Developing these new products requires interdisciplinary knowledge, which I plan to provide."

Prior to coming to the University of Illinois, Gaither was involved with North Central College's sustainability department for three years. "This is where I worked on projects promoting waste, water, and energy reduction," she said. "This included working on solar photovoltaic projects, building an energy bike, and creating an interactive display to show how photovoltaics respond under different wavelengths of light."

Additionally, Gaither has worked on the Consumers Energy strategic projects team which was responsible for testing out new technologies and business models. The project she worked on was to determine the value of a microgrid project for a customer. These short-term projects were developed to help the company find new ways to move into the future.

"This summer, I will be interning at Ameren in capital planning," Gaither said. "After I graduate in December [2020], I plan to work at a utility in a strategic or planning role."