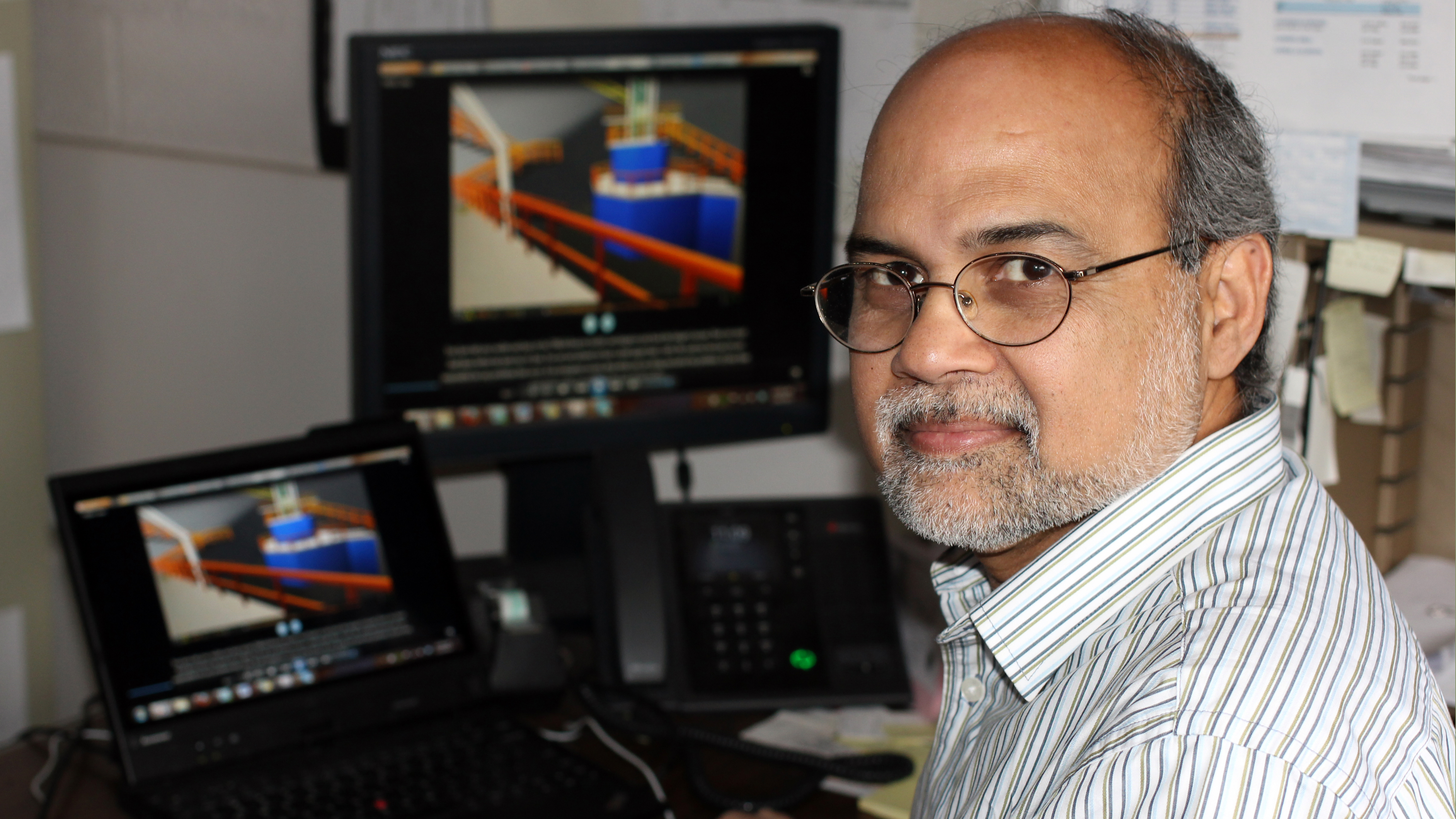 Rizwan Uddin, professor of Nuclear, Plasma, and Radiological Engineering at Illinois, will serve as Director of the Master of Engineering in Energy Systems Program and of the Energy and Sustainability Engineering (EaSE) Council.
Uddin will continue leading the programs that NPRE Emeritus Prof. Cliff Singer and Materials Science and Engineering Prof. John Abelson had initially established within the College of Engineering. Administered by NPRE, the Energy Systems master's degree program began accepting graduate students in Fall 2014, and a total of eight students have graduated in its first year (Fall and Spring graduations).
The degree addresses a need for education and training in the areas of energy and sustainability engineering to fulfill the demands of the global workforce. The Master of Engineering in Energy Systems degree provides a broad interdisciplinary education in energy systems for a variety of students who will find such a background useful in the pursuit of their career goals.
The Energy Systems degree arose from the EaSE graduate option program that the College began offering in January 2010. The option was designed to provide graduate students with a background in a core engineering discipline combined with an understanding of energy and sustainability challenges.
The EaSE initiative's goals have been to promote interdisciplinary research joining fields of science, engineering, environment and policy; educate and train the global workforce; engage industrial partners; and link the College of Engineering efforts to complementary programs on the Illinois campus.
"This is a program in its infancy, but we see significant potential and room for growth," Uddin said. "We hope to build on an excellent start and plan to add new options for our students."
In addition to his new duties, Uddin has served as a Faculty Affiliate of the campus Institute for Sustainability, Energy and Environment (iSEE) since Fall 2015. He served on iSEE's steering committee, launched in 2013 with a goal of providing an umbrella to research, education, and outreach activities in the areas of energy, environment and sustainability. The Institute was created to lead an interdisciplinary approach to researching solutions for the world's pressing sustainability, energy and environmental needs for today and tomorrow.