Taber Scholars take on climate change, sustainability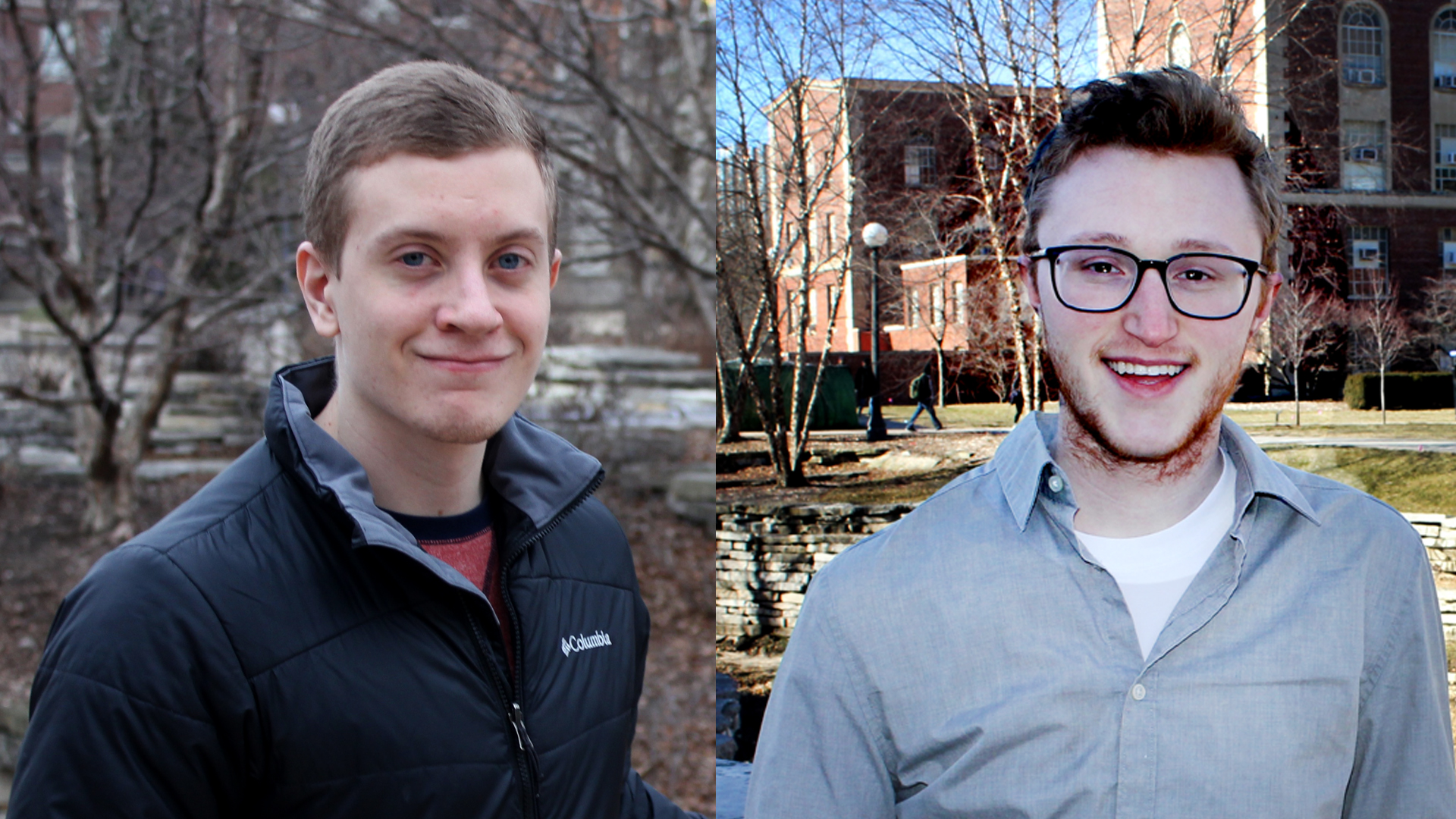 Tackling issues of climate change and sustainability are the goals of the latest two Energy Systems graduate students chosen as Taber International Scholars.
Connor Daly and Joe Darga both see earning a Master of Engineering degree in Energy Systems as a crucial step toward reaching their objectives.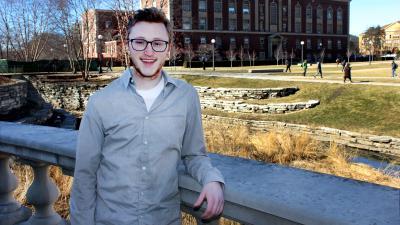 "Climate change will likely be the largest engineering and societal problem for my generation, so I wanted to help solve it," said Daly, who concentrated on energy while earning a bachelor's degree in mechanical engineering from Michigan State University in May.
"I am currently working on a project in which we will attempt to improve the internal structural design of wind turbine blades," Daly said. "Most research for turbine blades has been on improving the aerodynamics of the outside of the blade, so we want to tackle the inside.
"Once I earn the degree I want to get a full-time position working on wind turbine design and really make an impact on the cost of wind energy," he continued. "By doing that, I will hopefully be able to contribute to a small part of the solution for climate change."
An Illinois alumnus, Darga earned bachelor's degrees in engineering physics and in applied mathematics and chemistry in May. "As part of my engineering physics curriculum as an undergrad, I had a technical option in energy/sustainability in which I was able to take ENG 471 with Professor (John) Abelson here on campus. This series of lectures not only sparked my interest in Energy Systems, but also the MEng program here."
The flexibility of the Energy Systems degree has allowed Darga to construct his own program of study. "For part of my degree, my project consists of professional coursework (TE 566 – Finance for Engineering Management, TE 460- Engineering Entrepreneurship)," he said. "I decided to do the coursework option to leave time for additional research outside of the project requirements, with the outside research giving me the possibility to better segue this degree into a potential PhD if I choose to continue my education. The coursework I chose will provide useful insight and development if I do not choose that route.
"I hope to work in researching and developing photovoltaic materials, specifically quantum dots, which is why I am also considering further education that would align with those goals," Darga continued.
Both students researched other universities' programs before deciding to go to Illinois.
"The other program I was considering was a dual M.S./M.S.E. in Sustainability and Sustainable Energy Systems at the University of Michigan in Ann Arbor," Darga said. "I ultimately chose UIUC because it was much more cost effective, better geared towards my interests, and much more interdisciplinary."
Said Daly, "I looked at many other universities including Stanford, the University of Australia, Carnegie Mellon, and Cal Berkley. I chose Illinois because the program allowed me to choose my specialty and allowed me to focus on renewable energy generation. I also liked that the out-of-state tuition was very reasonable comparatively."
Learn more about NPRE by checking out our YouTube videos!