NPRE hosts international workshop on fuel cycle simulation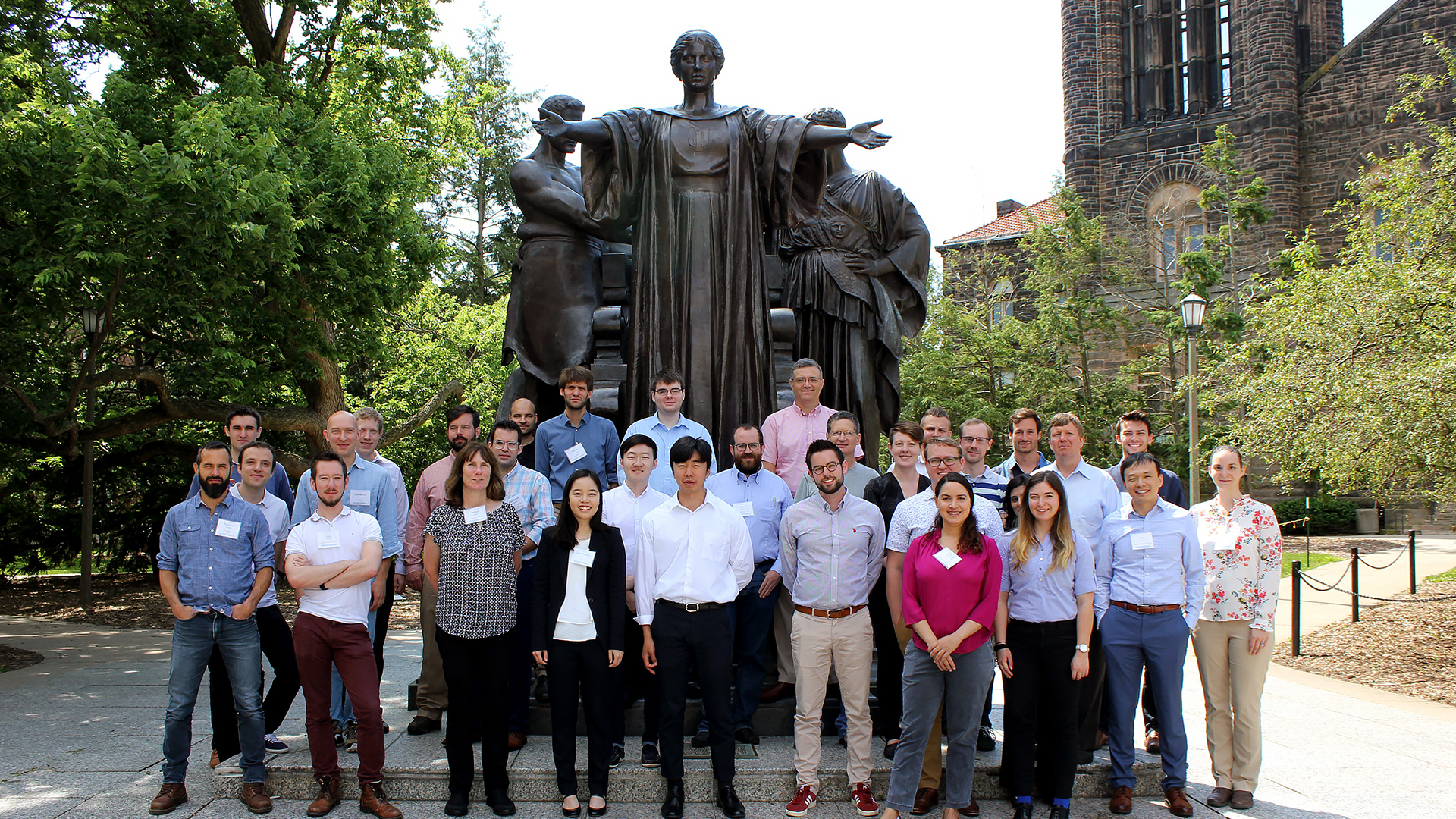 The University of Illinois at Urbana-Champaign this week is hosting the
2019 Technical Workshop on Fuel Cycle Simulation
, drawing to campus 35 scientists from the United States and other countries.
This fourth annual workshop brings together the community of nuclear fuel cycle experts, simulation analysts, simulator developers, and other stakeholders. Presentation, demonstration, and communication focus on the technical concerns of nuclear fuel cycle simulation relevant in various nations and institutions involved in the field.
This workshop, held in previous years in Paris, France, and in Columbia, South Carolina, contributes to building a community and potential collaborations around nuclear scenario topics, simulation design, and simulator tool strategies.
Nuclear, Plasma, and Radiological Engineering Prof. Kathryn Huff is chairing the event today through Friday.
The program is comprised of these discussion topics:
Wednesday, June 26
Recent Developments of the Dymond Code
COSI7: The New CEA Nuclear Fuel Cycle Simulation Tool
Developing Demand Driven Capabilities in Cyclus
Potentialities of SFR PU Burners for the Reduction of In-cycle Fissile Inventories
Simulation of Recovered Uranium Management Options
Coupled Class and DONJON5 3D Full Core Calculations and Comparison with the Neural Net Approach for Fuel Cycles involving MOX Fueled PWRSParameter Interpolation for MSR Core Physics Modules
Development of Multi-Zone Fuel Loading for Scenario
The NE-Cost Website for the Economic Evaluation of Complex Nuclear Fuel Cycles
Re-assessing Methods to close the U.S. Nuclear Fuel Cycle
Thursday, June 27
Exploration and Quantification of the Main Differences on Nuclear Fuel Cycle Simulators
The Fit Project: Improving Confidence in Fuel Cycle Model
Functionality Isolation Test for Fuel Cycle Code Orion – MOX Fabrication and Depletion
NEA Benchmark Study on TRU Management: Results Using Vision
Nuclear Scenarios Glossary
Sensitivity Calculation on Indirect Output in Fuel Cycle Simulation; Example of the Equilibrium MOX Fraction
Robustness and Flexibility of Electro-Nuclear Scenarios under the Disruption of Objectives
Nuclear Scenarios Resilience
Recyclus: Remote Cyclus Execution
Flexible Applications of Nuclear Fuel Cycles Simulators
User Experience and Building Collaborations
Friday, June 28
Molten Salt Reactor Dynamic Approach to Material Accountancy
Radionuclide Signatures of Molten Salt Reactors
Physics-BASED Models for Safeguarding Pyroprocessing
Material Diversion Analysis within a Fuel Cycle Simulator
Diversion Detection in Cyclus
Next Steps: Collaboration Inspiration, Future Activities, Opportunities, Open Calls, International Resources, Conferences