NPRE alumnus Sridhar named to National Academy of Engineering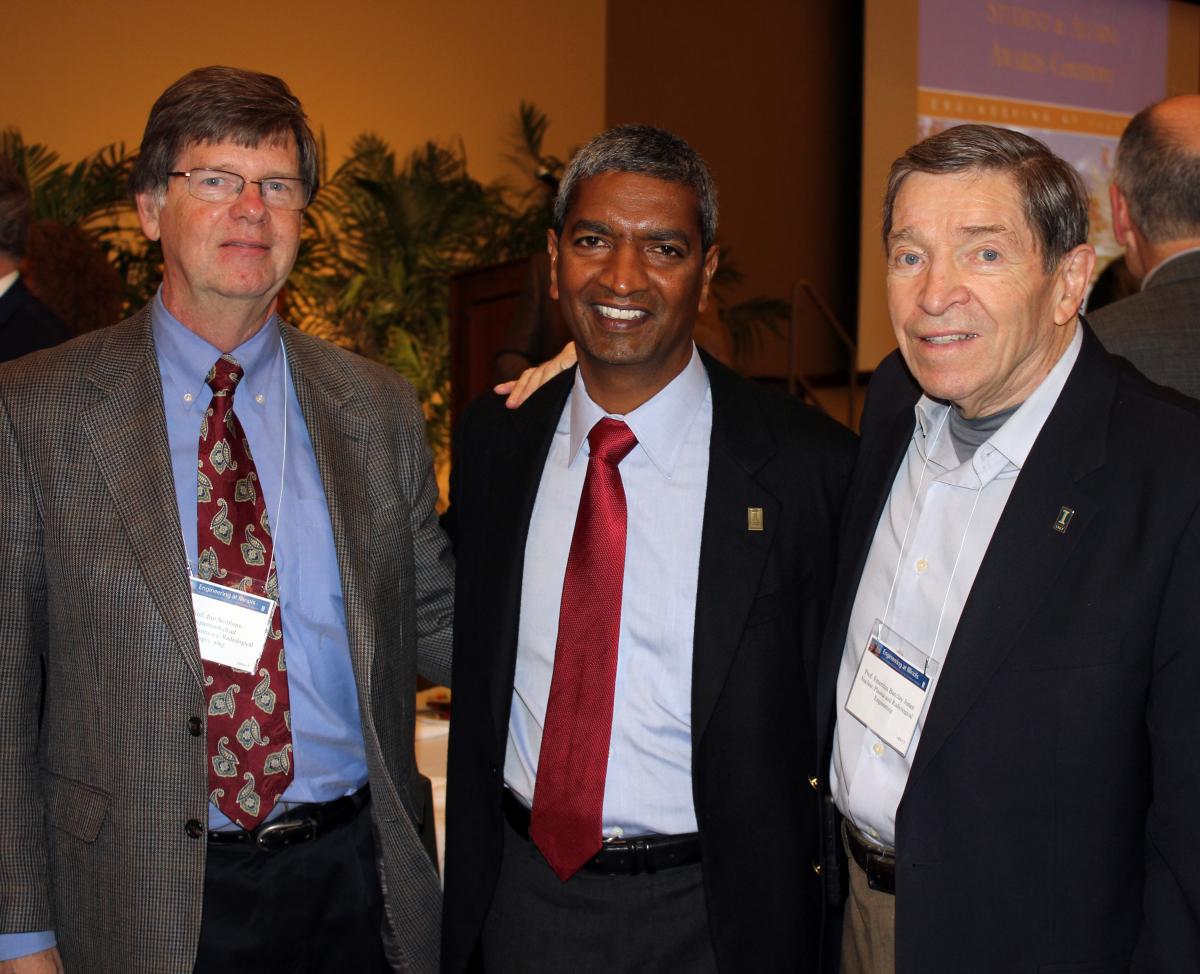 KR Sridhar, an alumnus of Nuclear, Plasma, and Radiological Engineering at Illinois and Chief Executive Officer and principal co-founder of
Bloom Energy Corp.
, has been named to the National Academy of Engineering.
Sridhar, MS 84, PhD 90 Mechanical Engineering, was among five Illinois alumni, as well as Electrical and Computer Engineering Prof. Philip Krein, to be included in this year's class of NAE, one of the highest professional honors an engineer can garner. Its total 2,277 members and 233 foreign associates are an elite group distinguished by their outstanding contributions to the fields of technology and engineering.
Sridhar was recognized for contributions to transport phenomena and thermal packaging of electrochemical systems and generation of clean, reliable, and affordable power.
Producing such power from a wide range of renewable or traditional fuels has been the mission of Sridhar's company, based in Sunnyvale, California. Since its founding in 2001, Bloom Energy has been changing the way that energy is generated and consumed through the production of its energy servers, known as Bloom Boxes. These servers result in significantly lower electricity generation costs and greenhouse gas emissions.
Among Bloom Energy's most recent customers have been Morgan Stanley Global Headquarters in New York City, the AEG STAPLES Center in Los Angeles, and the Hyatt Regency Greenwich in Chicago.
Sridhar's novel contributions to clean energy production are so unique that he has attracted significant media attention, including a feature on 60 Minutes in 2012.
Prior to founding Bloom Energy, Sridhar was Director of the Space Technologies Laboratory (STL) at the University of Arizona where he was also a professor of Aerospace and Mechanical Engineering. Under his leadership, STL won several nationally competitive contracts to conduct research and development for Mars exploration and flight experiments to Mars. Sridhar's work for the NASA Mars program that involved conversion of Martian atmospheric gases to oxygen for propulsion and life support was recognized by Fortune Magazine, where he was cited as "One of the Top Five Futurists Inventing Tomorrow, Today."
Sridhar was named one of Time magazine's "Tech Pioneers Who Will Change Your Life" in 2009, produced one of the publication's "50 Best Inventions of 2010," and earned the University of Illinois Department of Mechanical Science Engineering Distinguished Alumnus award in 2011. He is a member of the American Society of Mechanical Engineers (ASME) and the American Institute of Aeronautics and Astronautics (AIAA)
Sridhar was chosen to deliver the Dean's Distinguished Leadership Lecture for the College of Engineering in 2011, and was honored with the Engineering at Illinois' Alumni Award for Distinguished Service in 2014.