LytEn joins IPI on $2.1 million deal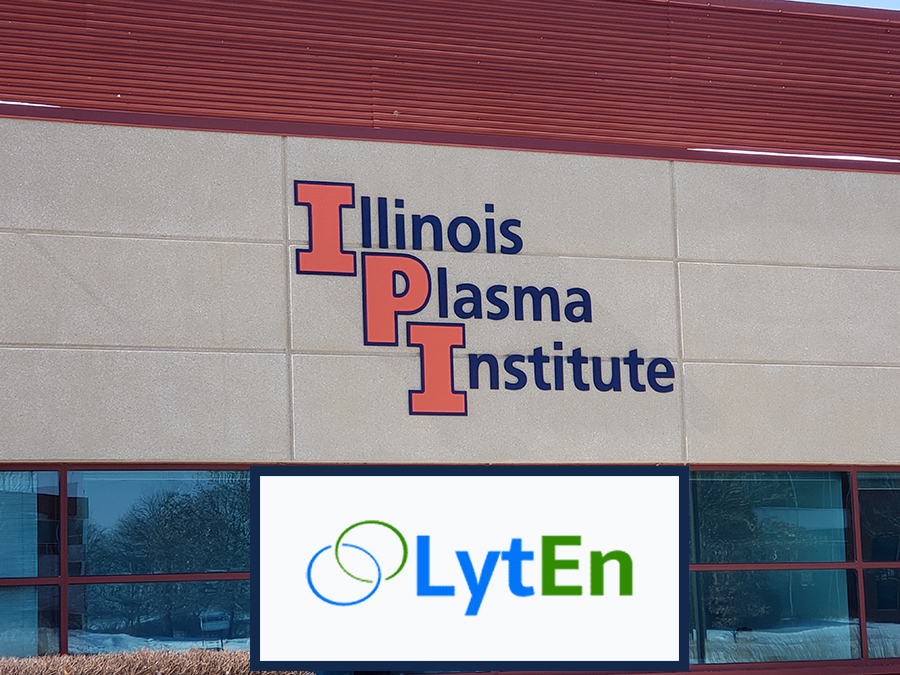 The Illinois Plasma Institute has added a third corporate partner. This time, it is LytEn, a California-based company that focuses on applying Silicon Valley technology to carbon.
"They use proprietary unique energy-optimized plasmas at atmospheric pressure to make new nanomaterials at high production volumes," said David Ruzic, IPI's director and an NPRE professor.
IPI's contract with LytEn is for $2.1 million over the next five years. Ruzic said the company has been a partner in NPRE's plasma research for some time, having licensed some of the technology Ruzic has developed at UIUC over the years.
"The concept of the Illinois Plasma Institute is to do this translational research, to be able to take ideas that have been generated in the University and not just publish or talk about them, but actually get them into real products," Ruzic said. "The way to do that is to actually have companies bring their machines to the University so we can see if our technology works with it. That provides a more direct path."
Part of that synergy includes having people from industry work with NPRE students at the IPI. LytEn employee and recent NPRE PhD recipient Pawel Piotrowicz is set to be among those working on research there.
LyEn joins Tokyo Electron Limited (TEL), an electronics and semiconductor company, and Tokyo Ohka Kogyo Co., Ltd. (TOK) a Japanese chemical company specializing in micro processing technology as partners with IPI.
TEL is one of the three companies worldwide that make etching and deposition equipment for the semiconductor industry. Their research contract with IPI is worth $2.055 million over five years.
TOK works with photolithography in producing photo resist chemical solutions that clean microchips after they have undergone plasma etching. The company signed a contract for $1.75 million over five years.
Ruzic said the funds from LytEn's partnership will help to shape the IPI space in Research Park into a state-of-the art laboratory facility and will fund more grad students. He added that he is in negotiations with other companies for future joint ventures.
"When we first did the building with one partner, we were taking a leap of faith," Ruzic said. "Once we started to build it up, it was easier for other companies to see what this can be and join up. Quoting 'Field of Dreams', We built it, and they came."