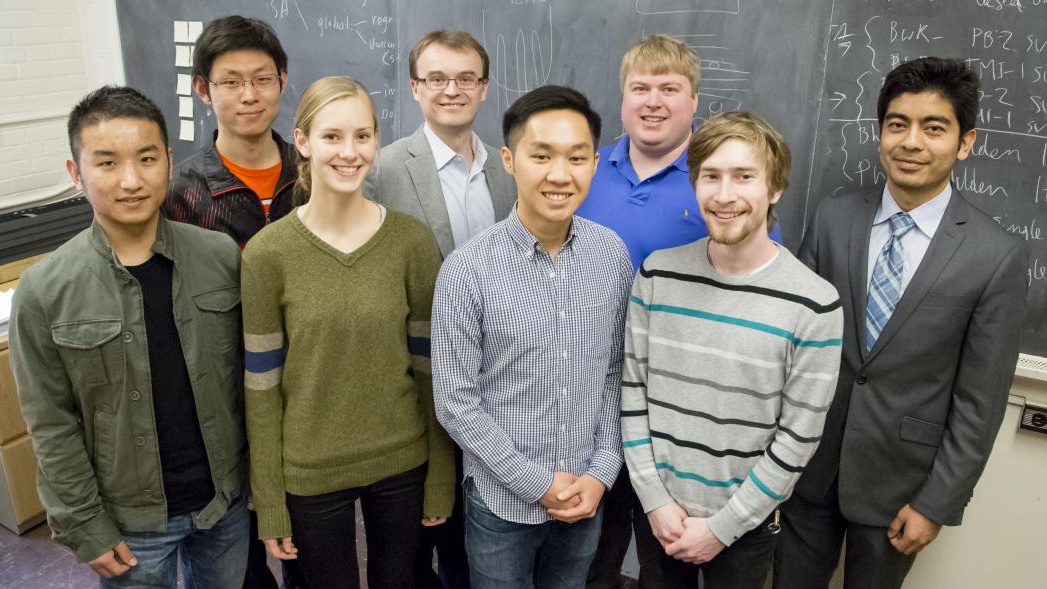 Assistant Prof. Tomasz Kozlowski of Nuclear, Plasma, and Radiological Engineering (NPRE) at Illinois is the 2015 winner of the American Nuclear Society (ANS) Landis Young Member Engineering Achievement Award.
The award recognizes an individual who has made significant technical contributions in any one of the many engineering disciplines ANS serves.
It particularly acknowledges achievement in which engineering knowledge has been applied to yield an engineering concept, design, safety improvement, method of analysis or product that is utilized in nuclear power research and development or commercial application.
"This is a great recognition of Tomasz's contributions to the nuclear field," said NPRE Department Head Jim Stubbins. "He now joins a very distinguished group of past winners of this major award."
According to NPRE Prof. Rizwan Uddin, who nominated Kozlowski, "He not only has been instrumental in the development of advanced computational tools (for best estimate safety codes), he also has been among a small group of experts who have been training the next generation of users of these methods and codes at international workshops."
Kozlowski has been recognized for contributions in the area of uncertainty analysis, and has chaired the Expert Group on Uncertainty Analysis Methodology of the the Organisation for Economic Co-operation and Development's (OECD) Nuclear Energy Agency (NEA). International safety organizations have established the methodology to assess and bound the uncertainty limits of computational nuclear systems analysis.
Further, Kozlowski has taken a leadership role in the BWR (Boiling Water Reactor) stability problem benchmark exercise that he heads for OECD/NEA and the U.S. Nuclear Regulatory Commission (NRC). "This trust shown in him by these two agencies is due to his expertise in simulating instabilities in BWRs" according to Uddin. His expertise has led to Kozlowski establishing international collaborations stretching from the United States to Sweden, Italy, Brazil and Argentina.
He came to NPRE in 2011 from Sweden's Royal Institute of Technology, Division of Nuclear Power Safety (KTH-NPS), where he had led the Analysis of Reactor Transients and Stability (ARTS) group.
He had earned his bachelor's, master's and Ph.D. in nuclear engineering at Purdue University in 2000, 2001, and 2005, respectively.
In addition to the ANS award, Kozlowski also recently has been honored with the 2015 Excellence in Advising Award from the College of Engineering at Illinois Engineering Council. The top 10 percent of engineering advisors are chosen for this award, recognizing the important role that advisors play in the academic and professional career planning of every engineering student on campus.