Graduate student Chinedu Oputa gains valuable experience performing his Energy Systems project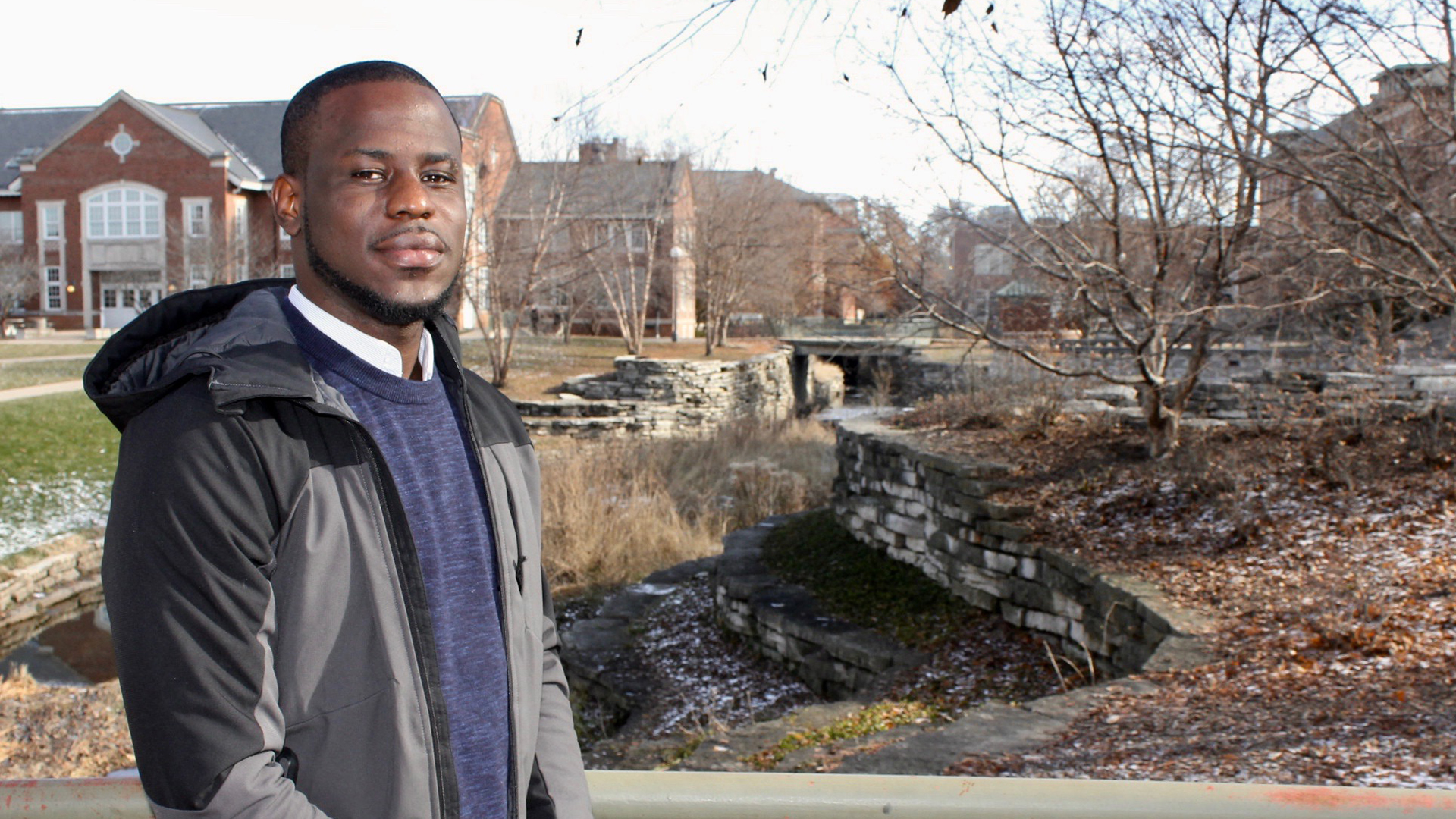 With a prestigious sustainability fellowship supporting him, Energy Systems graduate student Chinedu Oputa spent the summer analyzing energy security and mission readiness for the Texas Military Department. The knowledge he gained will shape the rest of his career.
"Professionally, at this point, the fellowship is my most valuable work experience and I plan to build on it," Oputa said. "I realized that technical viability is only secondary to economic viability in project development. An energy project might be able to produce the great amount of energy based on the siting location but if it is not economically viable, the chances of getting approval for it will be very low."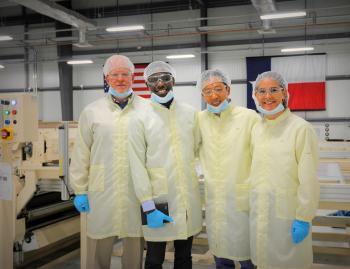 Oputa gained the
Environmental Defense Fund Climate Corps Fellowship
during his first semester as a student in the
Master of Engineering in Energy Systems
program at the University of Illinois at Urbana-Champaign. He previously had earned a bachelor's degree in mechanical engineering from the University of Texas at El Paso.
"The Texas Military Department was seeking innovative solutions to increase renewable energy generation in its energy portfolio while at the same time reducing its costs," Oputa said. "However, the agency had not yet determined the best way forward to accomplish this task, which would also require an economic evaluation. Through a partnership with the Environmental Defense Fund, I was hired to conduct a feasibility analysis for renewable energy generation opportunities that would reduce costs and increase the amount of renewable energy generation in the overall TMD energy portfolio.
"The position presented me with the opportunity to utilize knowledge from the classroom in a real-world setting," he continued. "I learned about unique challenges and opportunities in various contracting and procurement methods to acquire energy as well as the different pricing structures and rates. Also, I learned that people are the greatest resource and that effective engagement with relevant stakeholders is paramount for success."
Oputa credits the Energy Systems degree for helping him grow.
"The classes in the different concentration are very useful and always present an opportunity to learn something new," he said. "The professors of all the classes I have taken so far are very knowledgeable in their fields and are always willing to help in and outside the classroom.
"I believe that complimenting classroom experience with real world experience is very important in career development. Since, renewable energy compared to other energy sources is still in the early adoption stage, potential investors have a lot of questions. Now through my Energy Systems program, I have greater confidence in answering those questions as most of the classes focus on the solutions of the problems in the renewable energy industry."
Graduating after this semester, Oputa has clear ideas of where he wants to go from here.
"I want to work in a capacity where I can assist and ultimately manage the development of solar energy projects at commercial and utility scale. As the cost photovoltaic continues to decline, there are other factors that impact the cost of electricity such as interconnection, policy and real estate. I want to be very well exposed to profitable strategies to maneuver those factors."
Learn more about NPRE by checking out our YouTube videos!