Craig Laughton named 2018 NPRE Distinguished Alumnus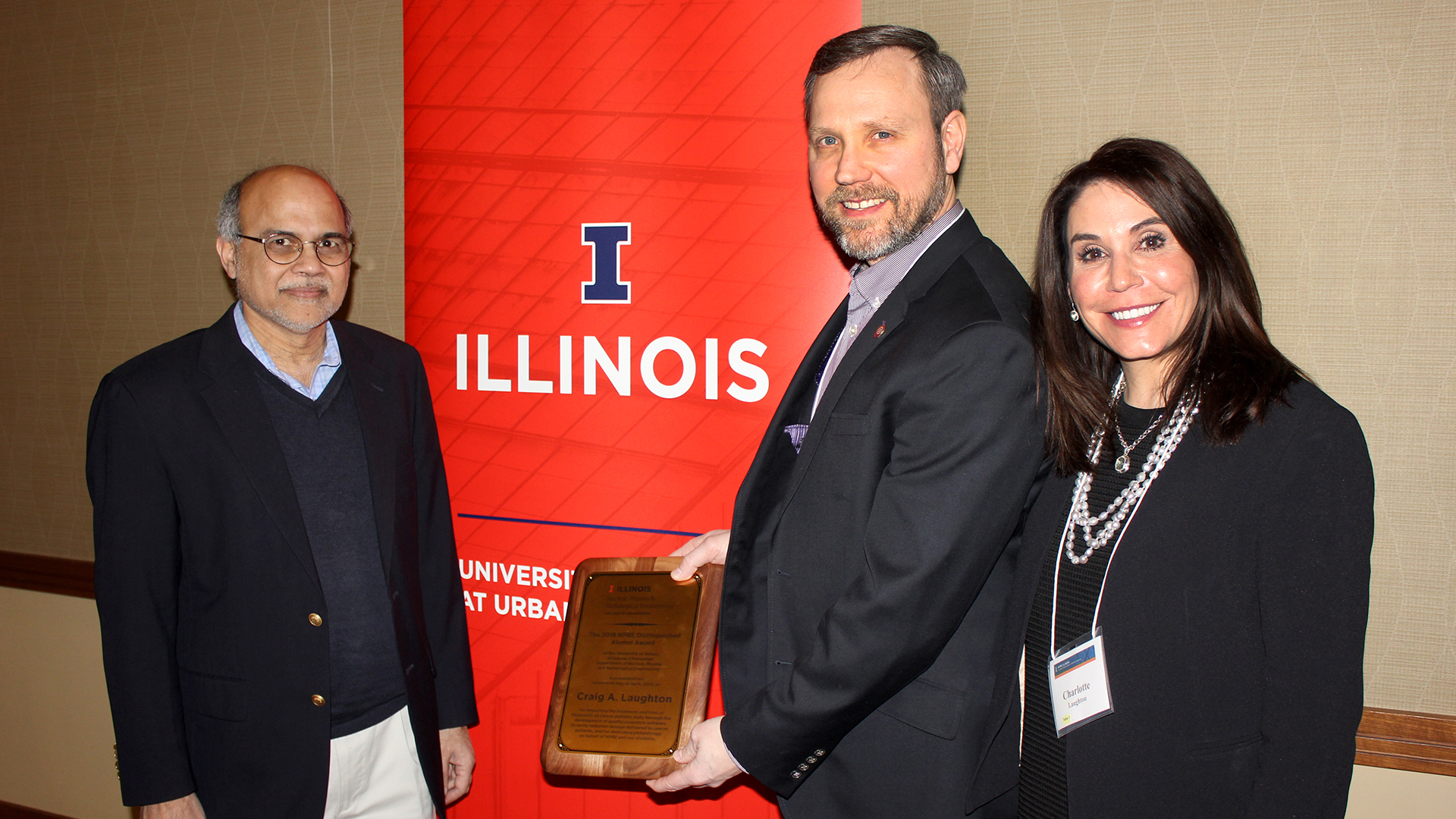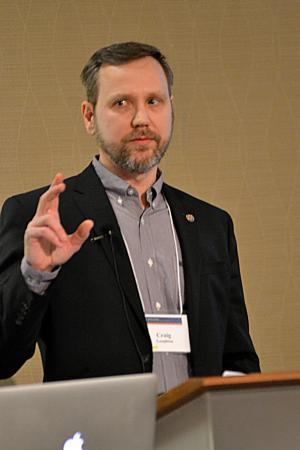 Craig A. Laughton, co-founder and Chief Executive Officer of Lifeline Software, Inc., grew up in Glenwood, Illinois, and earned bachelor's and master's degrees from NPRE in 1990 and 1992, respectively. He went on to study medical physics at the University of Chicago, earning a master's there in 1994. After working a couple of years at the University of Chicago Hospital, Laughton took a position as an assistant medical physicist at East Texas Medical Center in Tyler, Texas in 1996. It was then that he began developing the software to automate a number of tasks associated with the quality assurance process for cancer patient treatment plans.
Laughton and his partner, Jim Dube, co-founded Lifeline Software, Inc., in 1999. Laughton developed RadCalc®, a software program that provides fully automated independent dosimetric validation calculations for conventional, intensity-modulated radiation therapy (IMRT), and volumetric modulated arc treatment (VMAT) planning systems. RadCalc® now is used in over 2,200 clinics around the world, and over 1,600 in the United States, alone. It was the first software to introduce an IMRT solution and the first to provide a quality assurance software solution for VMAT treatment plans. It furthermore was the first to provide 3-dimensional validation for Brachytherapy treatments. RadCalc software supports the treatments of well over 100,000 cancer patients daily.
For over 20 years, Laughton has generously supported NPRE programs, including student scholarships and fellowships. He serves on NPRE's Constituent Alumni and Industry Advisory Board.
For over 23 years, he has been married to his wife, Charlotte, who earned a bachelor's degree in Education from the University of Illinois. The couple have two grown children, Rachel, who is graduating this year from Baylor University with a degree in finance and risk management, and Jonathan, who is beginning his college career to pursue a degree in computer science.
The Distinguished Alumni Award is presented to NPRE alumni who make notable advances in the field of nuclear science, and/or lasting contributions to society in general. Through their careers and voluntary service, these individuals bring honor upon themselves as well as to their fellow graduates, the Department, the College of Engineering, and the University of Illinois.
Of the achievements throughout your career, please elaborate on the ones that have given you the most satisfaction and why?
During my career, the achievements that have given me the most satisfaction are ones where I uncover problems with a customer's physics data they use for patient calculations. These are particularly satisfying because they end up ensuring cancer patients receive the correct amount of radiation dose for their treatment. On the more human side of things, I find it rather rewarding that my company is able to provide an excellent salary and benefits to our employees.
What have been the most useful lessons you have taken from your time as an NPRE student, and who helped you to learn them?
It has been nearly 30 years since I have been a student in NPRE so it is very hard for me to remember very many lessons from my time there. Honestly, I can only remember one and this came during an advisor meeting with Prof. George Miley. I wanted to drop a psychology class because I really did not like it. Professor Miley gave me advice that my father would give and that was that not everything we do in life is enjoyable so you just have to "tough it out." I use that one with my children, so it must have been pretty good.
What have been the most useful lessons you have learned during your career?
The most useful lesson I have learned throughout my career is to always be a learner. Learning new things is always beneficial because you never know when they may be useful to you. For example, I read books on C-Programming and Unix shell scripting because I thought they might be useful for my job. I had no idea that I would end up using those skills to make a product and sell it to radiation oncology clinics.
Who have been your inspirations, particularly in NPRE?
I was never particularly close to anyone in the NPRE department when I was a student; however, I did always admire Prof. Barclay Jones. He always seemed like a kind-hearted person that really cared about the students. There are two graduates of NPRE that have inspired me by their dedication to the department. These would be my brother and his wife, Terrill and Debbie Laughton. Their work to reach out to the alumni and create new scholarship funds has always impressed me and inspired me to be more connected to NPRE.
What advice can you offer current students?
For current students, the main advice I would give is to always be learning. I realize that may be a cliché, but you simply never know when something you've learned will be useful to you. (Craig Laughton)
There may be many courses and topics you study in college that do not seem particularly useful at the time, but your studies are not just about the content. They are also about learning how to take information and apply it. That is a skill that will always be useful.
Do you have any comments on or predictions for the future of your industry?
For my particular industry, Medical Physics, the future continues to be strong. The amount of innovation that has taken place over the past 20 years has been phenomenal. There are no signs of this slowing down. It continues to grow in complexity and automation. The quality assurance tasks that clinical physicists must perform today as opposed to 20 or even 10 years ago have probably tripled while the staffing levels have not. This reality is driving the industry to create more sophisticated and automated tools to help with their daily tasks.
To see more photos from the 2018 Honors Banquet, go to NPRE's Facebook page!
Learn more about NPRE by checking out our YouTube videos!