2017 Taber Scholar looks to solar, bioenergy for career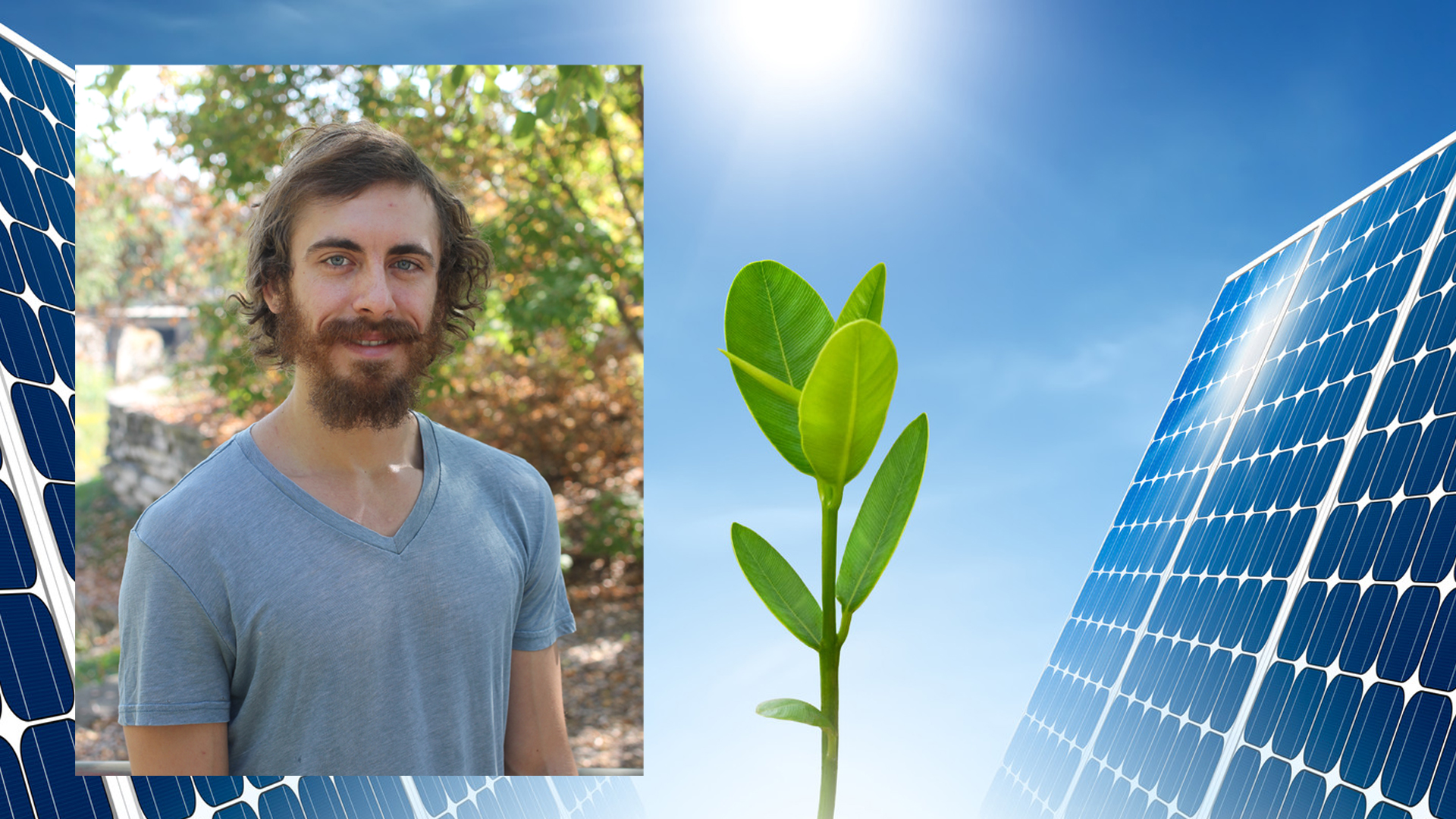 Christopher Guida, a student in the Masters of Engineering in Energy Systems program, has been chosen as the 2017 Taber Scholar.
The Energy Systems degree from Illinois provides a broad interdisciplinary education in energy systems for a variety of professional career-track students. Guida, who earned a bachelor's degree in Agricultural & Biological Engineering at Illinois in 2015, hopes the combination of that degree and the Energy Systems MEng will prepare him for a career in solar energy or bioenergy.
"I am interested in working at the leading edge of sustainable technology to help create a healthier environment," he said. "I would like to work for the National Renewable Energy Lab, Tesla, or other industry leaders."
Guida considered other graduate programs at the University of California-Berkeley, Stanford University, the Massachusetts Institute of Technology, Northwestern University and the University of Chicago, but ultimately chose the Illinois program. He will finish the degree in December 2017.
Energy Systems graduate students complete a design project, internship, or professional development coursework as part of their degree requirements. Guida joined fellow Energy Systems students Adam Hijazi and Ari Krause in a project that promoted use of electric vehicles on the Urbana campus by increasing the number of charging stations available.
The Taber Scholarships were established by Brad Radl, a 1980 alumnus of Nuclear, Plasma, and Radiological Engineering at Illinois and President and Chief Technical Officer of Taber International. The Ohio-based firm works with electric utilities on achieving efficiency gains and emissions reductions.