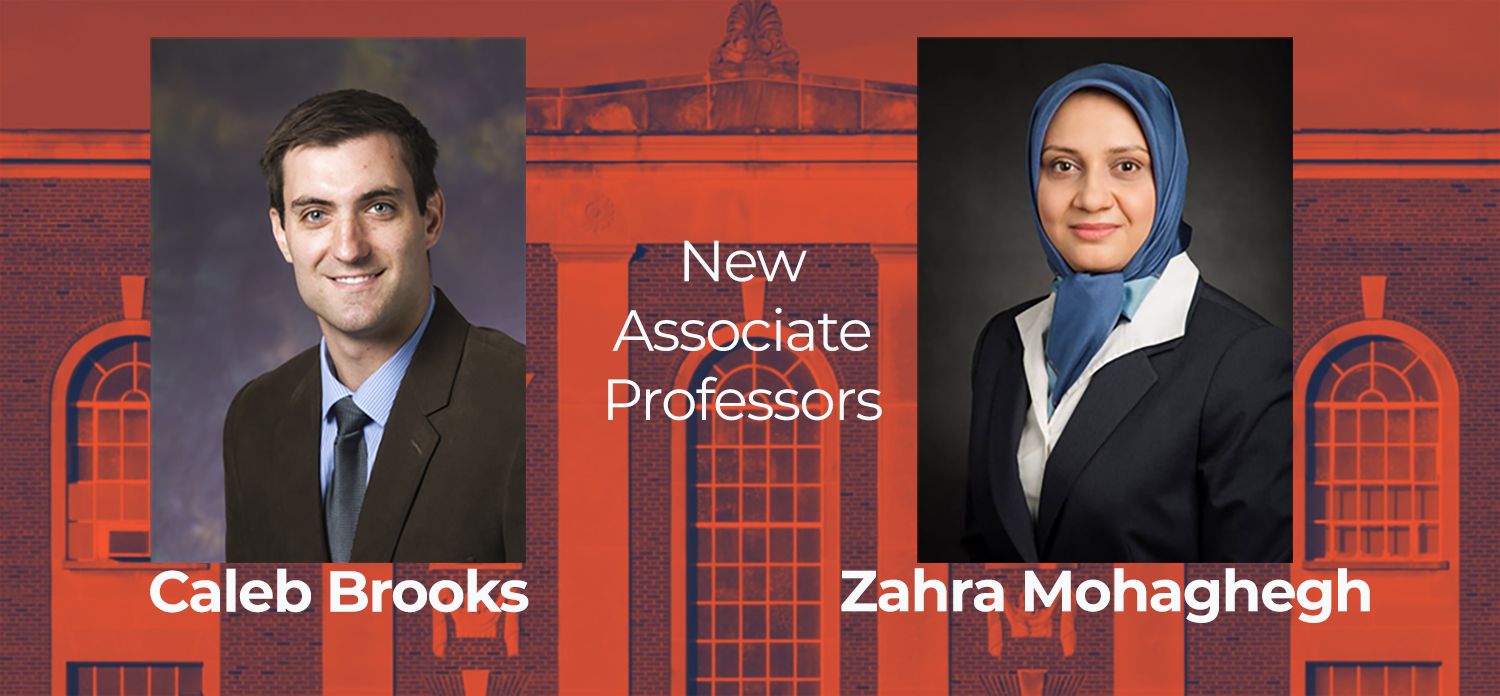 Mohaghegh, Brooks promoted
Entering this fall semester, NPRE faculty members Zahra Mohaghegh and Caleb Brooks were promoted to associate professors.
Mohaghegh is the Director of the of the Socio-Technical Risk Analysis (SoTeRiA) Research Laboratory and Industry Affiliates Program (IAP) in The Grainger College of Engineering, where she and her research team focus on the advancement of Probabilistic Risk Assessment (PRA) for complex technological systems.
"For me, being the first woman to attain a tenured professorship in our department is not only a goal achieved, but also a step in the right direction for women," Mohaghegh said. "My greatest accomplishment, however, is that I have been able to establish Probabilistic Risk Assessment (PRA) research and education in NPRE. Although building a new area comes with challenges, this path gives NPRE students the highly competitive science and skillsets essential to meet the growing demand for risk analysts in nuclear engineering.
"I am grateful for having been trained by professors who are pioneers of PRA and for the opportunity to train the next generation of PRA leaders at Illinois. I believe that the collaborative research environment at the University of Illinois has given me the opportunity to advance risk science and to make the University of Illinois a global leader in PRA and socio-technical risk analysis."
Mohaghegh joined NPRE in 2013. She received her PhD from the University of Maryland at College Park.
Brooks joined the NPRE faculty in 2014 as an assistant professor after receiving his PhD from Purdue University.
"I am excited to be able to continue working with such gifted faculty, staff, and students in NPRE," Brooks said.